From August 19th 2020, SECTIGO issues SSL certificates with a maximum lifetime of 398 days (13 months) as specified by CA/Browser consortium. SSL certificates with a longer lifetime must be re-issued annually (free of charge). You'll receive reminders via e-mail. SSL certificates issued before August 19th 2020 remain valid until their planned expiry date. Code Signing & S/MIME certificates are not affected and remain valid until their planned expiry date.
Starting today we are using
Stripe.com
for credit card payments. Previously clients had to re-enter all of their address-data at the 2checkout payment form, this is not required for Stripe.com payments. We hope this change provides improved usability for our customers. If you have got feedback or suggestions regarding the new payment process, we will be happy to hear about it!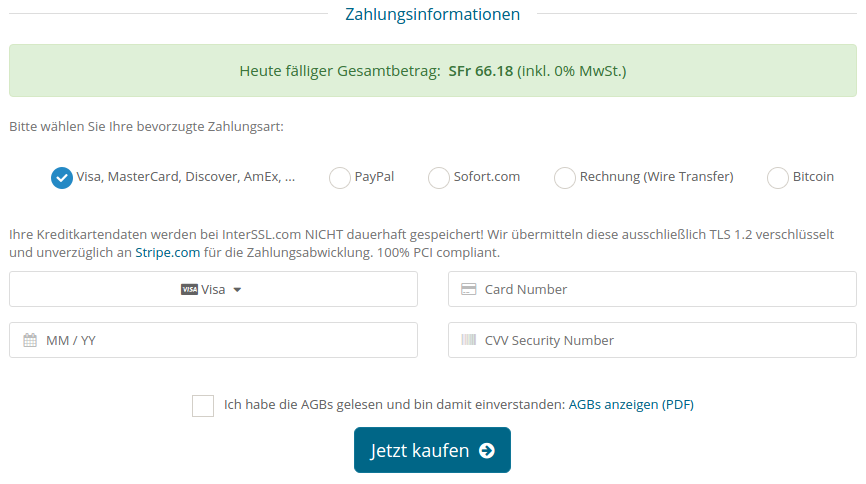 Tuesday, July 11, 2017