From August 19th 2020, SECTIGO issues SSL certificates with a maximum lifetime of 398 days (13 months) as specified by CA/Browser consortium. SSL certificates with a longer lifetime must be re-issued annually (free of charge). You'll receive reminders via e-mail. SSL certificates issued before August 19th 2020 remain valid until their planned expiry date. Code Signing & S/MIME certificates are not affected and remain valid until their planned expiry date.
In case you are ordering SSL certificates on behalf of third parties, you should consider signing a Data Processing Agreement with us.
Protecting data is not only important for the regulatories, but also for us. Therefore we are offering a tool for creating the required contracts beginning with May 25th, 2018.
The contract is based on the sample contract from 
Austrian Chamber of Commerce
. In case you have suggestions for improvements, kindly contact us via the ticket system.
You can find the tool after logging in, as follows: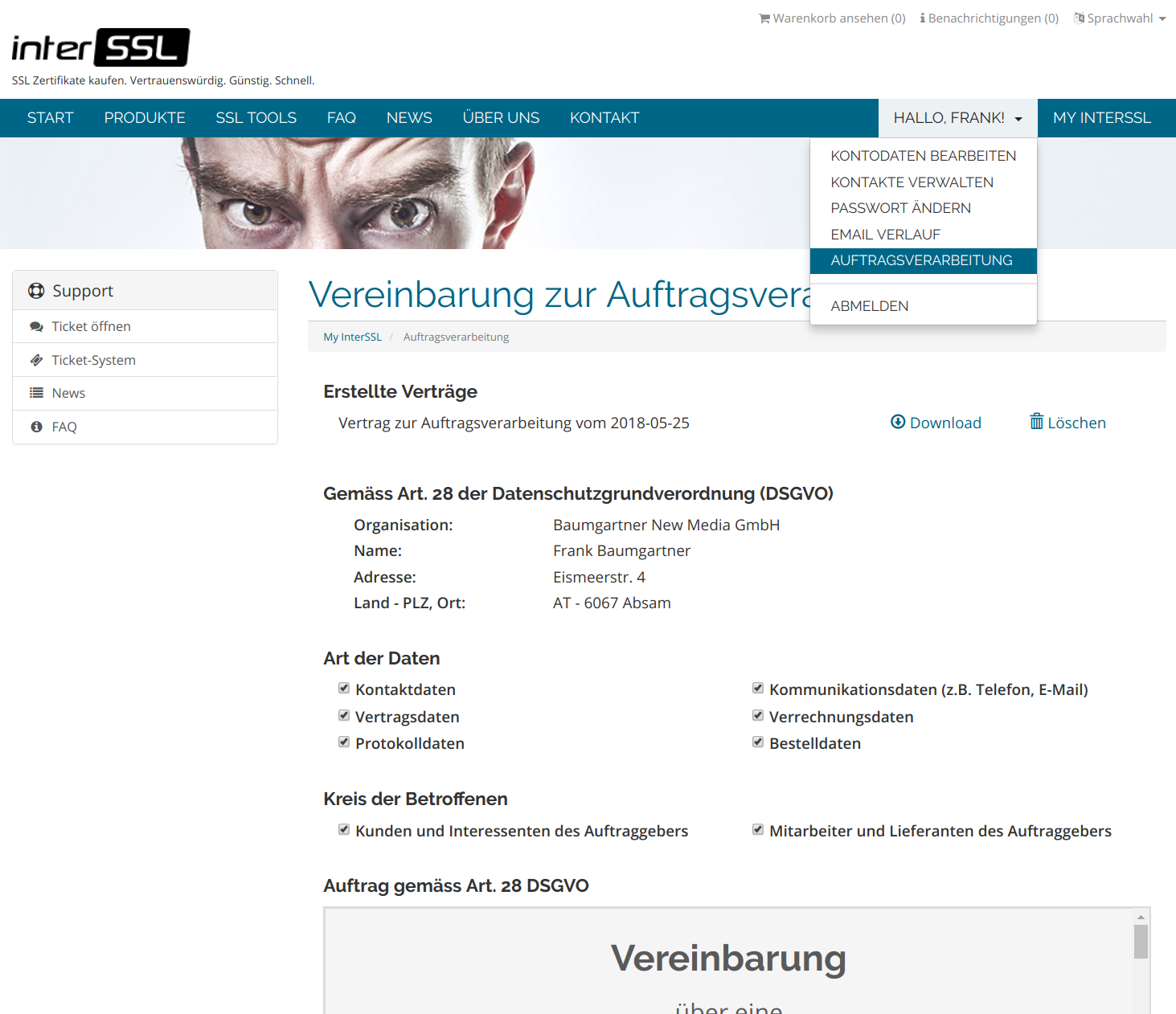 Friday, May 25, 2018